Don't Forget the Songs-365: Mach Tres: Day 41
Sat, Mar 9, 2013
"NYC"
Interpol
2002

"♫ I
had seven
faces/
thought
I knew
which
one to
wear ♫"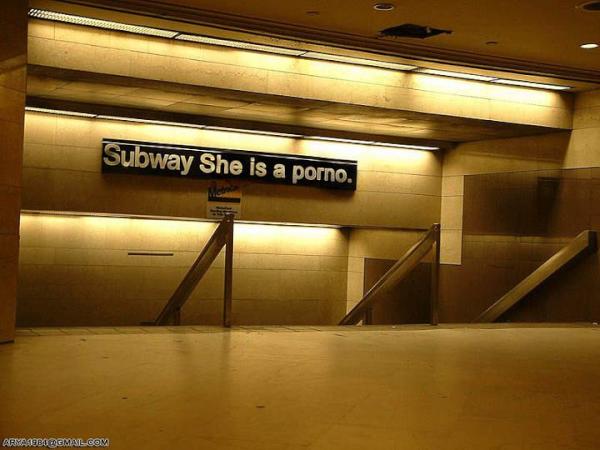 Imagine its post 2001, you're in one of the up and coming Indie bands, and while you're trying to create your own distinctive post punk sound, you're constantly being compared to the legendary memory of Ian Curtis? This is what Editors and Interpol had to endure during their first few albums. Both bands became culturally and musically significant during the Joy Division revival during the early 2000's. Former Joy Division bassist Peter Hook told L.A. Weekly about having bands like Interpol honor the sound of Joy Division, he replied. "I don't mind it. Again, it has to be taken as a compliment. When Carlos left Interpol, they did an Internet application form to be a bass player. I applied and didn't get picked [laughs]. I applied as Peter Hook, and they turned me down."

Way back, ten years ago, thankfully, before it was Team Jacob vs. Team Edward, music fans had to choose sides between Interpol vs. Editors. New York City's Team Interpol found, with critics and fans, they had an American home court advantage over their counterparts Editors who hailed from the UK. Because of this, Interpol found prominence with the release of their first seminal album Turn on The Bright Lights. Soon after, Interpol became industry darlings with Michael Stipe, David Bowie, Robert Smith, Suede's Brett Anderson, and even Brad Pitt was a fan of Turn on the Bright Lights. After celebrating the tenth anniversary of Turn on the Bright Lights release Interpol have proven that they're more than celebrity's choice flavors of the minute.

Interpol's success followed the Led Zeppelin and Pink Floyd esthetic of letting their album speak for the band, enhancing the mystery behind the songs which the band refused to reflect about during interviews as singer Paul Banks to Clash Magazine when he said, "I don't usually like to explain my lyrics because that's like a painter writing an essay about his painting. But this song is more autobiographical than the others as it stemmed from an actual emotional experience. It just so happened that I walked from an event to the studio and wrote the lyrics to the song. So it's the one time I can say that the thing that happened to me before I got to the studio that day really impacted on my writing. I take interest in human emotion so I often write about what I think other people are experiencing but I'll say it's me. Or I'll write about a certain human experience I've never had but because it interests me."

While Interpol was historically guarded about letting anyone inside their creative process, Paul Banks did say this about the process, "Well, Interpol has a certain specific writing process that begins with Daniel's songs and we kind of go from there, that's sort of how the band works. If they [solo songs] were going to come out, than this was how they would have to come out." If you think about it, Interpol's method of songwriting is very Smiths like. Johnny Marr used to compose the music and bring his creative fruitions to Andy Rourke and Mike Joyce and the three of them would create the templates for Morrissey to create his trademark cunning lyrics. Kessler being very Marr like makes Paul Banks is the Moz in this Interpol/Smiths equation.

Guitarist Daniel Kessler shared with Clash Magazine on how the songs from Turn on the Bright Lights came to light when he explained, "The songs begin with me and then we all have our say about where they should go and Paul finishes off the vocals and the lyrics. Conversations about aspirations and goals have never really worked for us. I think it's just better to play a song and have a reaction to it and that's what makes the whole process so interesting. I can come in with these ideas of guitar progressions and songs that I'm pretty into in my own ideas but as soon as you play it to a band it can go any way."

One event that affected the making of Turn on the Bright Lights for this New York band were the events of September 11, 2001 as former Interpol bassist explained to Pitchfork when he said, "The songs were written before 9/11, but the unintentional meaning they take on isn't any less of a meaning; we were holding the cards to a certain message that was about to become relevant. It's insane. It's like the universe is taking care of us, even in the form of a horrific event." Matador Records founder Chris Lombardi said this about Turn on the Bright Lights most moving track, "Someone told me "NYC" was going to be the big theme song about September 11th. It never was, and I think that's unfortunate. But it did become the soundtrack to that particular time. That song is about New York falling apart. That's what the whole record's about."

"NYC" is the song from Turn on the Bright Lights that best personifies Interpol's idea of The Big Apple. Paul Banks went behind the curtain for one song, when talking to Pitchfork about one of his most infamous "NYC" lyrics: "♫ the subway, she is a porno ♫" when he said, "I was in that weird, college-age headspace, and that was one of those ways to make a heavy-handed generalization about an aspect of culture. I was into these notions of chaos and fascinated by the interactions of species and the idea that people perceive a harmony in the world. But in reality, if you look at all the ways that species are parasitic and codependent, it's almost like they have this arbitrary interconnectedness. It's just total fucking chaos. But explaining these kind of things ruins it, because the point with a lot of them is for listeners to go: "What the fuck does he mean?"

One of their most famous fans Brett Anderson understood when he selected Turn on the Bright Lights as one of his 13 favorite albums of all time. This is what he told The Quietus in 2011, "I love Interpol. They're my favorite modern band. 'NYC' manages to be simultaneously dirge-like and uplifting, and I don't know how he manages to balance those two things. I love the lyrics in it, 'I tried on seven faces before I knew which one to wear.' For me the art of great songwriting is when you're fascinated by the words but you don't know too much about what it's about. It's about giving but not too much. As a listener you should have to join the dots. It's a perfect record for where it came from too; it's got that feel that's very urban and alienated. I really like listening to it on the underground. The drone of the tube trains and the slightly sort of neurotic sense that you get when you're on the tube is perfect for Interpol. It's funny you should say they're like a New York Suede because when they came out people did make that comparison."

Forget the Joy Division comparisons; I love that way that sounds rolling off the tongue, Interpol are like New York Suede. I like to think Paul, Daniel and the rest of Interpol would be honored by the compliment. "NYC" is what I imagine it's like walking a cold night; you can feel the concrete, the chill, the beautiful sadness, of strangers passing without acknowledging each other, breaths exhaled, in this ideal soundtrack for the city that never sleeps.